Contact Us, We are at your service
There's nothing too small or too big for our Pristus® customer service team. From choosing a stroller/travel system to the perfect baby shower gift, we're always at your service.
We recently closed our flagship store.
Look for us online or in other stores like Good Cause Gifts.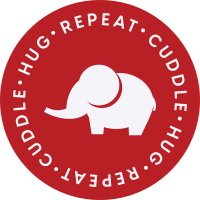 Frequently Asked Questions
Simply add $100 or more, in products, to your shopping cart. Free shipping will automatically be applied.
Absolutely. Simply make sure you have $100 worth of products in your shopping cart, after you activate your coupon code, to activate free shipping in addition to the coupon.
We will email you a tracking number when your order ships.
If you don't find the email in your email within 3 business days of placing your order, check your spam folder.
You can also log into your account to find your tracking number there.
Still can't find it? Email support@pristus.com with your order number and we'll take a look personally for you.
Absolutely!
We have gift recommendations in several places on our website.
Or, you can talk with one of our gift experts on live chat, phone or by emailing luv@pristus.com.